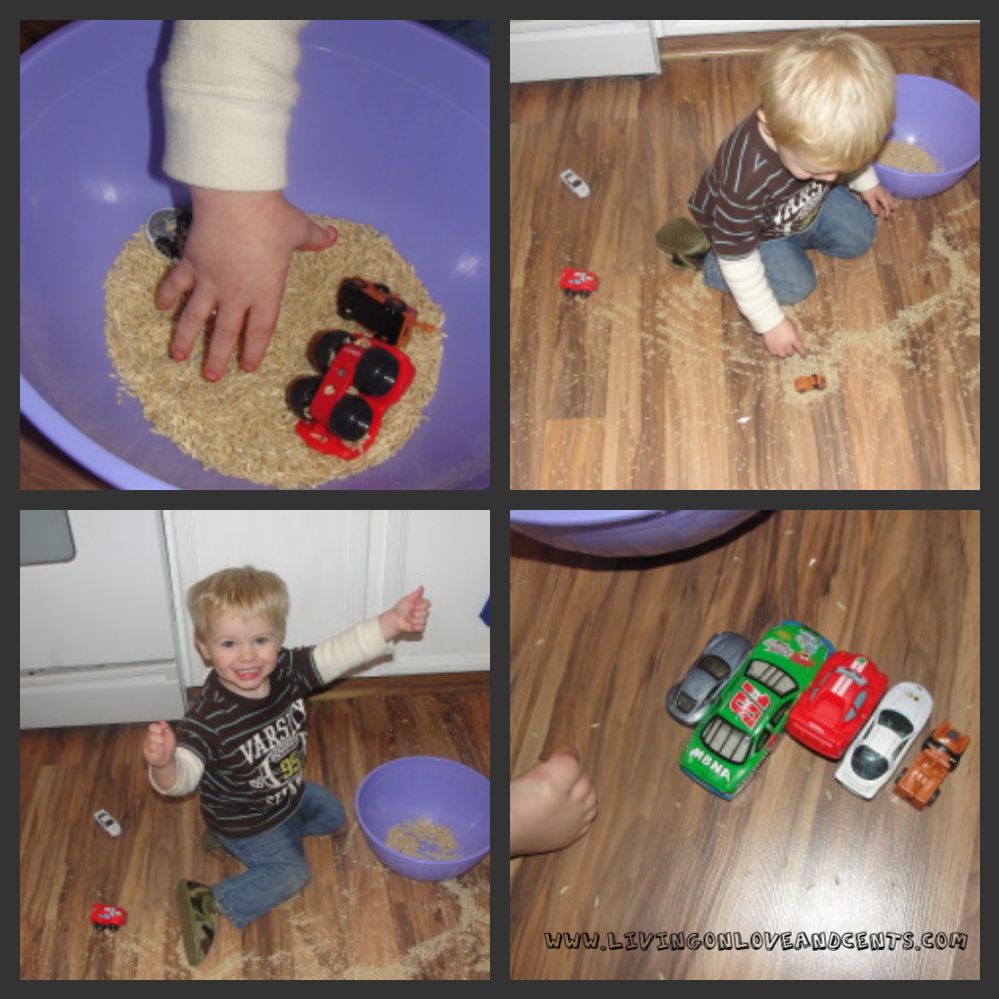 My son has high functioning autism. Some days are much better than others. Last week we had a string of really bad days. His communication was terrible, his OCD was in high gear and the yelling and fits was constant. Just when I thought I was going to lose my mind I remembered reading about Sensory Needs on Autism United.
I was willing to do anything to bring peace to my little boy so I searched the house for anything that would satisfy his sensory needs. I found a box of rice in the kitchen. It was raining and cold outside so I knew this would be an inside activity that would get messy, but I did not care! So I found a large bowl and poured in the rice. I grabbed a few of his favorite small cars that where perfectly lined up on the floor. I put them in the rice. He watched very closely what I was doing and I could tell he was interested. I didn't push or encourage anything. Instead I set the bowl on the ground and let him slowly explore it himself. Within about a minute he was on the floor and for the first time in days he was smiling!! THE JOY FILLED MY HEART!
He played with that rice for TWO HOURS! Yes! This was what he needed! He didn't say a word while he played. He just enjoyed the rice falling between his fingers and watching as he covered and uncovered the cars. It did get very messy as I had thought it might. He would get so excited about the rice in him hands that he would throw it up in the air or dump it out beside him. He liked the feel of moving it around on the hard floor. Honestly I was so happy that I didn't care! When he was done he lined his cars back up perfectly in a row and he was much more at peace.
Next time I will do a large container of rice. I may try other objects as well. And next time the large container will be outside so that there is no major clean up. I have to tell you that 2 hours was the happiest that both he and I had been in days! This is definitely worth a try for all moms dealing with the same thing!
Featured Guest Post: Written and Provided by Heather Brummett – Author Of Living On Love And Cents